"Digital Dharma" Sneak Preview Opens First Full Day of Screenings at Sedona International Film Festival
February 15, 2012 11:45 pm UTC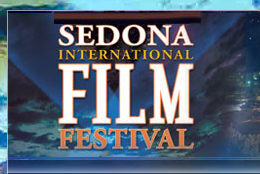 Philadelphia Filmmaker's Documentary Tells the Story of Saving a Culture
February 15, 2012 (Philadelphia, PA and Sedona, AZ)– When the 18th annual Sedona International Film Festival opens next week, the audience will get a sneak peek at Philadelphia director Dafna Yachin's feature-length documentary, Digital Dharma. The film tells the story of an unlikely hero: the Mormon from Utah who saved Tibetan Buddhism. Lunchbox Communications, Ms. Yachin's production company, is producing the film.
Crossing multiple borders – geographic, political and philosophical – Digital Dharmais an epic story of a cultural rescue and how one man's mission became the catalyst for an international movement to provide free access to the story of a people. When ancient writings of Sanskrit and Tibetan texts vanish during the political turmoil of the 1950s and 1960s, the history of a whole society – its beliefs, customs and sense of enlightenment – is in danger of disappearing. Enter destiny in the form of American pacifist E. Gene Smith, a Mormon from Utah, the unlikely leader of an effort to rescue, preserve and share these early insights of mankind's consciousness, from the medical to the mystical.
Over the course of five years, and at locations from India and Nepal to New York and Seattle, Ms. Yachin and her team gained unprecedented access to the high lamas of each Buddhist school of thought.
"Films of this nature really resonate well with our audiences, and are usually huge successes here," said Patrick Schweiss, Festival Director. "This year, we believe Digital Dharmais the perfect film with this subject matter."
"When Patrick called us to say that the Sedona Festival wanted Digital Dharma, it was only three weeks away," said Ms. Yachin. "The film wasn't set to be finished until the end of March, and we had just submitted to a number of other festivals for this spring. We wanted to be at Sedona and are excited to be able to get feedback from the perfect sneak preview audience prior to completing the film."
The Digital Dharma 83-minute fine cut will be shown for the first time at the new 750 seat Sedona Cultural Center Theater on Monday, February 20, 2012, at 9:00am. The Sneak Preview will kick off the first full day of the festival.
Every step of the way, the Digital Dharma production team worked on its own to raise funding, making the film a truly independent production. Fundraising was capped in late January, as Ms. Yachin raised completion funds for the film through a crowd sourcing campaign with Kickstarter.com.
Named the "Fest to Impress" by MovieMaker Magazine, this year's event has been expanded to nine days, running February 18th through the 26th in Sedona. Already recognized by filmmakers and audiences as one of the top festivals in the nation, the 2012 edition will continue a tradition of honoring those whose love for making timely, moving films drives them. Legendary filmmaker Peter Bogdanovich will be presented with the Lifetime Achievement Award. More information is at www.SedonaFilmFestival.com.
The Team
Director/Producer – Dafna Yachin
Directors of Photography – Wade Muller, Nandhakumar (Nandu)
Writers – Arthur Fischman, Dafna Yachin, Timothy Gates
Editors – Timothy Gates, Kevin Malone, Chip Schofeld
Production Manager – Tamela Knapp
About the Film
To view the trailer and to find out more information on the film please visit our website: www.digitaldharma.com. To become a fan of the film on Facebook, please visit: http://www.facebook.com/DigitalDharma.
About Lunchbox Communications
For more than 20 years our talented creative team has been bringing great tales to life by engaging your audience in accurate, in-depth and compelling storytelling. Lunchbox directors', DPs,' animators and writers' experience with film and digital media make sure every production is an epic filled with drama, passion and visual excitement that ensures an audience will be motivated to take action.
Visit Lunchbox at www.lunchboxcity.com.