SPIRITS IN THE CYBER WORLD
April 11, 2013 2:54 pm UTC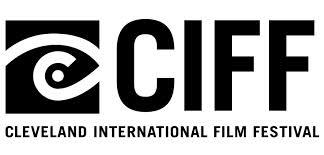 SPIRITS IN THE CYBER WORLD
April 07, 2013, 12:00 AM | posted by Lara
Klaber
in Filmmakers
For
Dafna
Yachin
, meeting E. Gene Smith was a life-changing moment.
"I was told that Gene was a
Tibetologist
who had digitized thousands of 1,500-year-old Tibetan bats, though I was not sure what a
Tibetologist
did and was clueless as to what a Tibetan bat was," she explains.
At the time, she was working on a documentary about Peter
Gruber
, who was translating a Tibetan text into English, but she kept crossing paths with Smith.
"I'd ask him how the digitization efforts were going," she says, "and he'd tell me about some collection that was just realized in Mongolia, Bhutan or in the bowels of the Library of Congress right here in the US."
Smith had been working for nearly fifty years to recover and preserve important Tibetan texts that had almost been lost to the Chinese cultural revolution, and had facilitated the transfer of tens of thousands of books and documents into safer locations in the U.S.
"I kept picturing ancient texts locked away in crates on forklifts, like an Indiana Jones ending," she laughs.
The truth was very different at times.
Yachin
and her crew would meet with Smith while he worked in the back of a former Barney's department store in New York. Although the building was in the process of becoming part of the Rubin Museum of Art, parts of it looked like an abandoned building; the sight of priceless ancient texts arranged on metal utility shelves in that space was jarring.
"It was," she observes, "like putting the original Bible in somebody's unfinished basement."
In a way, though, it was a perfect match with Smith's own humility as he worked to not merely rescue these documents, but convert them into digital formats that would never be lost again. It took a while for
Yachin
to convince him to allow her to document his work—he was adamant that he didn't want it to be his story, but the story of the documents he was saving. Ultimately, she was able to accompany him in 2008 journey as he delivered a collection of 12,000 digitized texts to Buddhist leaders in India and Nepal.
Yachin
got her start interning at
KDKA
in Pittsburgh, working her way upward into television production and directing. She is now the chief creative officer for Lunchbox Communications, which has kept a firm connection to its
documentarian
and activist roots even as its commercial success has grown.
"We all came from storytelling backgrounds," she explains. Their personal mission is to serve as a platform to "help record history and motivate an audience to action."
Gene Smith's story is a perfect example of this philosophy in action.
"I hope people come away from the film looking for the journey and the mission in their own lives and asking themselves: What's our next mission? How do we help whatever it is? It's how to live a life. That's what we tell people. That's the message of the story. What's your mission, what's your purpose?"