TBRC Sky Treasures Matching Grant
March 28, 2012 6:31 pm UTC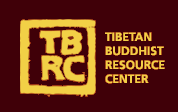 2012 is an exciting year. We have received a generous matching grant from an inspired donor — our Sky Treasures Matching Grant. Sky Treasure is a translation of the Tibetan word, ནམ་མཁཨའ་མཛོད།, nam mkha' mdzod — signifying inexhaustible treasure. With over sixteen thousand volumes (more than nine million pages) of Tibetan texts accessible via the Internet, TBRC is a modern Tibetan library unlike any that has existed —a virtual sky treasury.
The grantor will match donations up to $100,000 each year for the next three years to help support our mission. Every dollar given to TBRC will be matched. Your giving has a direct impact on our work in the following areas:
Expand a cooperative network for the long-term preservation of Tibetan texts and secure Tibetan collections for scanning.
Develop our advanced library using an evolving set of technological tools that is based on Gene's Smith's approach to the Tibetan literary tradition.
Integrate a fully featured multi-language website with a 'Google-Style' Tibetan book search and a comprehensive archive of scanned Tibetan literature spanning all traditions and literary genres.
Distribute the library to every monastery on the planet by 2015.
Contact Executive Director, Jeff Wallman, at jeffwallman@tbrc.org for more information.