The Words of the Buddha In English
March 28, 2012 6:44 pm UTC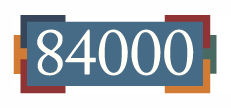 The words of the Buddha are the very heart of an ancient tradition that belongs to all of humanity, and merits preservation in that light. While initial support for 84000 has come from within the Buddhist community, this is far more than a Buddhist project. It is an effort to prevent an entire library of texts about the science of mind and human ethics from being lost from the world forever.
These texts show nothing less than how to cultivate wisdom and compassion to achieve lasting peace and happiness. They are as relevant today as ever. Grants from 84000 are funding 8,000 pages of translation by more than a hundred translators at this very moment. Each page of translation involves, on average, 12.5 hours of translator effort. We invite and welcome the support of anyone who wishes to help preserve this universal treasure.
The Reading Room showcases the first eight translations of the Words of the Buddha in English. Launched as "proof of concept" almost two years ago, these eight texts that we are now ready to publish are mostly very short ones. There are many more texts in the pipeline – some of them quite short (only a few pages in the original), and some of them very long (700 pages or more). We hope to have several more short and medium-length texts appearing in the Reading Room in the next few months. The longer texts will take several years to complete – and in the meantime, we hope, many more will have been started.
Two translation teams are represented in the first batch of translations to reach completion; however, there are currently more than a hundred people at work on 8,000 pages of translation, in several different countries of Europe, America and Asia.
Even for a short text, the whole process from preliminary planning up to final publication is a very long one. Even when the translators' final draft is complete, discussions with the editor in chief, the preparation of the ancillary materials, several stages of internal and external review, and the final stages of editing, layout, and proofing, take many weeks of painstaking effort.
The eight texts that are now available in the Reading Room are:
From the General Sutra Section
(translated by the

Sakya

Pandita

Translation Group):
The Questions of an Old Lady (84000 Featured Translation:
READ MORE
)
Calling Witness with a Hundred

Prostrations

(the first sutra to arrive in Tibet)
The Display of the Pure Land of

Sukhavati
The Questions of the

Naga

King

Sagara
The Noble Prophecy of Sri

Mahadevi
The Noble Sutra on Reliance on a Spiritual Friend
Sustaining the Translation Effort
Currently, 10% of the Kangyur is in the process of being translated. This has been made possible by the generous support of 74 Founding Sponsors and more than a thousand page sponsors.
84000 and the translators we support have committed to translate all 70,000 pages of the Kangyur as our first major goal. How quickly we can do so depends on funding. So far, 3,630 pages have been sponsored. Please sponsor one or more pages of translation (at US $250/page) or make a gift of any amount with an online donation today. DONATE NOW.
Please contact deborah@84000.co, if you would like more information about how to become a Founding Sponsor with a donation of US $50,000 or more.
We invite you to use and enjoy your Reading Room. Thank you for your continuing support.